Backyard Biochar Makers
Post date:
Friday, July 4, 2014 - 10:47am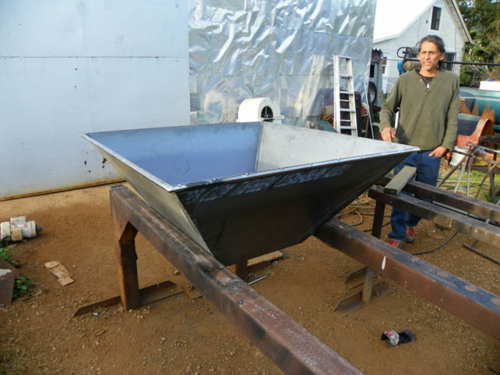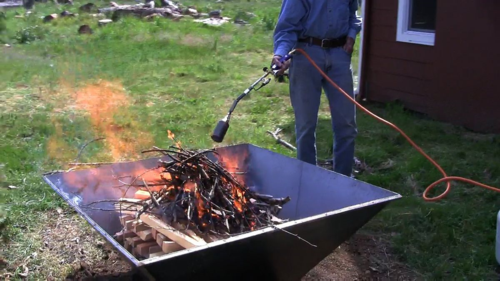 Kelpie Wilson has put together an outstanding list of Backyard Charmakers at http://backyardbiochar.net/
This is a great opportunity to upgrade your firepit or burn pile to a cleaner burning biochar-maker.
PLEASE BE SURE TO FOLLOW THE FIRE SAFETY RULES AND REGULATIONS FOR YOUR AREA!!
Ok, now go put a skewer on the biochar-making barbecue!
Dimensions & Instructions from Kelpie's site:
(The Pyramid kilns is) much easier to make than the round kiln. Kevin just cut the pieces from flat sheet steel and welded the edges together, adding some square tubing around the top edge for stability....

Dimensions of the pyramid kiln are 46" top edge; 18" bottom edge; and 27" along the angled edge. It was made from a 4'x8' piece of 11 gauge sheet steel. The sheet was cut into two, 2'x8' strips, and the 4 trapezoidal shaped sides were cut out of that. Square tubing was welded along the top edge for stability.
- See more at: http://greenyourhead.typepad.com/backyard_biochar/#sthash.IAogAJ4m.dpufspy offers | Nike